About
Interior Design Ideas in Singapore: Enhancing Your Living Space
through spatial inspirations
through spatial inspirations
through spatial inspirations
We are a professional interior design firm based in Singapore
Meet The Team
We believe that your home is a physical extension of your daily living, and you deserve the best quality for it.
Our team of designers are highly trained and qualified to bring your dream house into reality.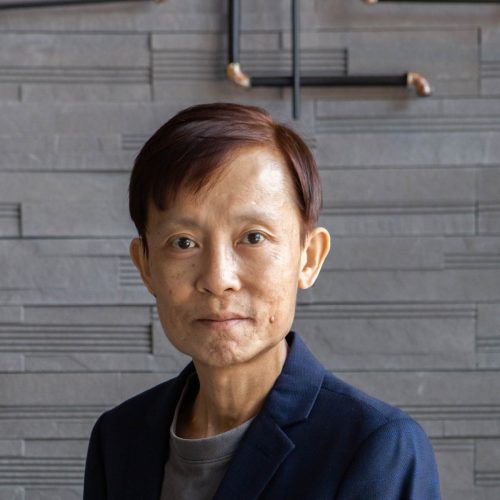 Andy, one of our Sales Directors finds that his exploration of the interior design industry is never ending. Between the influx of new creative elements and the growing technological tools he finds putting these elements to work to be fascinating.
As a designer Andy enjoys working with modern contemporary designs and those that emulate Scandinavian styles. However as a service provided Andy understands the importance of giving the clients exactly what they want in the way that is most beneficial for them. Especially helping them see how certain elements can be made more functional.
Many parts of a home can be made into useful storage spaces by employing built-in carpentry and Andy is a big advocate for this technique.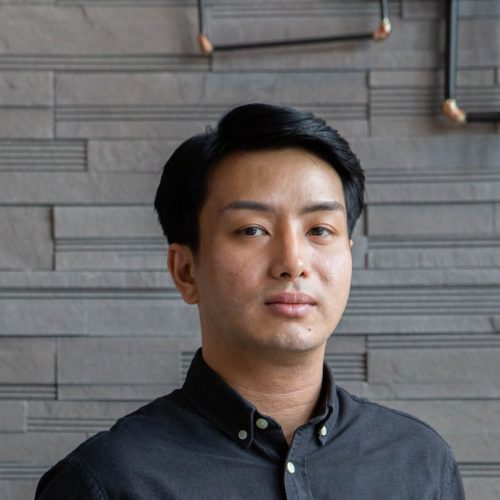 Meet Don, one of our interior designers
Don is grounded in the realities of the world. He sees interior design through the lens of needs and abilities especially that of the client. This means the budget plays a huge role for him when working.
It is all about working with what he has. Don takes pride in creating designs that his clients can impress their guests with while making sure that the clients' do not feel like they are compromising in any way. Understanding the industry in and out also has taught Don the importance of planning in advance. This ensures that things go according to plan and everyone's expectations are met.
Don believes that the heart of the home truly resides in the kitchen. It is a space that could benefit from proper planning and structure. A regularly used kitchen deals with a lot of wear and tear and it is important to accommodate for that.
Edwin is incredibly passionate about his job. As an Interior Designer he has been drawn to the industrial, Scandinavian and modern aesthetics.
Much like his favourite design styles he knows that clarity is the most important part of the relationship between a designer and a client. Being calm and sharing details can help both parties in the home renovation process.
In small spaces Edwin likes to make the most of paint and lighting to ensure that the design themes come through without overcrowding the area. Every space can be functional and aesthetic with a little bit of work.
Krino, a design consultant at Areana Creation preaches functionality above all else. There is nothing else a home needs to be beyond useful and practical.
According to Kirno the value of the elements within a home do not depend on the price tag nor the appearance of it, it is about how it operates within the lifestyle of the residents. He prefers a minimalistic approach where everything has an essential role. He believes that avoiding clutter is a key aspect of a successful design job.
Krino's curiosity and interest in exploring new things make him a fun design consultant. He brings forth fresh ideas at every turn.
Nigel lives by the adage patience is virtue. As a design consultant he thinks this is especially important when it comes to renovating a home, which can be costly and time consuming.
A big part of being a good consultant is being present for the client. Nigel takes that responsibility seriously, he understands that he is translating the client's dream home into reality. This means tapping into the Areana team for input and doing his own research into the specifics in question.
Nigel stands by having open communication and having both parties being understood. He believes that it is the best way to get the results that the clients would love and enjoy for year to come.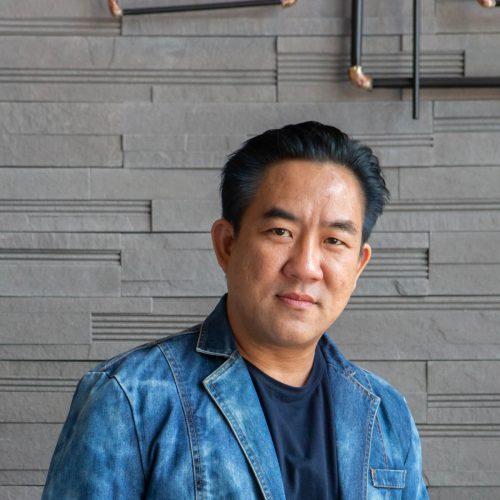 Roy Lin stepped into the interior design industry by chance and is now one of the sales directors at Areana Creation. He is a firm believer in letting the experts lead.
Often the journey from having a vision to bringing said vision to reality will not be apparent to the untrained eye. It is important to trust the process that the designers undertake since there are many layers and steps to get home from square one to the ideal version.
Clear communication is key to making the dreams come true. As designers work on finding a balance between functionality and aesthetics clients need to keenly aware of their needs and share those concerns with designers. Our lives are ever changing and Roy likes to ensure that the clients' are equipped with a home that serves them in the future as well as the present moment.
Shawn's meticulous approach to interior design has definitely helped him grow in the industry, he is now a Senior Sales Designer. Despite enjoying the minimalistic aesthetic Shawn is determined to create the best spaces for the clients to live in.
He likes being accurate and knowing exactly how things will turn out. His personal process involves tools and software that helps him plan alongside the client and properly allocate for items that will be in the home. Ultimately it is about how the home functions.
Shawn takes a lot of pride in the satisfaction that his work brings his clients.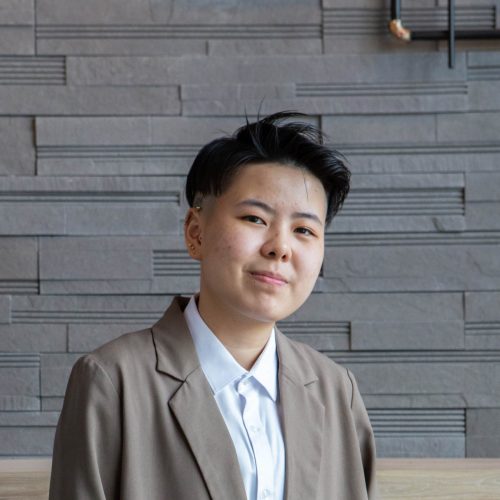 Meet Sherry, one of our Interior Sales Designers!
A passionate designer that found a home in the realm of interior design. Sherry sees the practicality and aesthetics of working in the industry. She loves working on dark elegant themes that are very much trending right now.
As someone who deeply understands the specific issues faced by Singaporean Sherry is filled with space saving ideas that will help Areana Creation's clients make the most of their homes. She values functionality and wants her clients to have the best outcomes possible.
Sherry's background in design shows in her approach to the details. She wants everyone to see the value of lights as a design element as opposed to a basic necessity.
Shynn was brought into the interior design industry through the recommendation of a friend and she is thoroughly enjoying her time creating comfortable spaces for families to live in.
As an interior designer she believes in creating spaces that are coordinated aesthetically while also serving a purpose. Turning a house into a home is all about making the space functional especially for those that are planning to reside there for years. Shynn recommends that everyone think about their personal goals as they work with a designer.
Knowing what the space will mean to you in the years to come can help with the decision making process and ensure that the clients' are happy with their investment. As a designer Shynn would very much like to accommodate the clients' needs on various fronts to give them what they desire.
Joreen's career as an Interior Designer began with a diploma in the subject. Her extensive experience in the industry has shown the importance of all the other elements beyond the designing aspect of the job.
At its core interior design is about the people, the clients. Joreen prioritises the clients' experiences. As someone that is interested in creating the perfect home for each client she wants to ensure clear communication between both parties.
Joreen also believes that the clients' comfort levels are the most important part of the job. From the working relationship to the end results it is all about the clients and their needs.
Eleanor's key concern is the details. She is an interior designer who believes that the beauty, the functionality and the practicality all lies in the details and works best with proper understanding of every element.
Despite having a personal preference for creating modern luxurious designs Eleanor is the first person to remind you that design choices need to align with personal goals for a home. Creating a beautiful home may be ideal however there is value in balancing functionality with aesthetics.
In her experience designing various homes in a multitude of styles Eleanor has come to terms with the fact that every part of the home deserves equal importance and it is her job to remind clients to think about the aspects of the home that they've overlooked.
Residential Renovation
We offer complete residential interior design and renovation services for the entire house including HDB, Condominium and Landed Property.
Our goal is to become your preferred renovator for life. Whether its an partial upgrade for your living room, your bedroom or the entire house, we hope to be there for you on your home remodeling journey.
Commercial Renovation
We offer office and retail space renovation and design work that are suitable for your brand image and business function.
Areana creation understands how important time is when deciding to expand or build new business. Our experienced designers are skilled to deliver projects on time and stay within your budget with superior craftsmanship.
Our Value Adding Services
Space Planning & Furniture Layout
Design & Soft Furnishing Consultation
Materials & Color Proposal
3D Computerized Perspective Drawings
Project Co-ordination & Site Supervision
Condo Interior Design Singapore
Our team specialises in creating condo interior design solutions that maximise every inch of your space. We understand that you want a home that is not only aesthetically pleasing but also functional and practical. Our condo interior designs will allow you to understand the perfect needs and preferences for your condo, and create a design that meets your requirements.
Modern Luxury Interior Design Singapore
If you want to transform your home into a haven of elegance and beauty, our modern luxury interior design service in Singapore may be perfect for you. Our designers believe that luxury is not just about expensive materials, but also about thoughtful design, attention to detail, and exceptional craftsmanship. Let us create the best modern luxury interior design for you. Check out our portfolio of modern interior design Singapore.
Minimalist Interior Design Singapore
Our minimalist interior design service in Singapore is perfect for those who prefer a simple and functional design. We believe that minimalism is about creating a peaceful and calming space that allows you to focus on what's important in life. Our designers can create a minimalist interior design that is clutter-free that promotes relaxation and mindfulness.
Interior Design Ideas Singapore
If you're looking for interior design ideas in Singapore, our team can help inspire your dream home with creativity and innovation. We are always up-to-date with the latest interior design trends and ideas, and we work closely with our clients to understand their unique style and preferences. Take a look at our portfolio of interior design styles Singapore.