676C Yishun Ring Road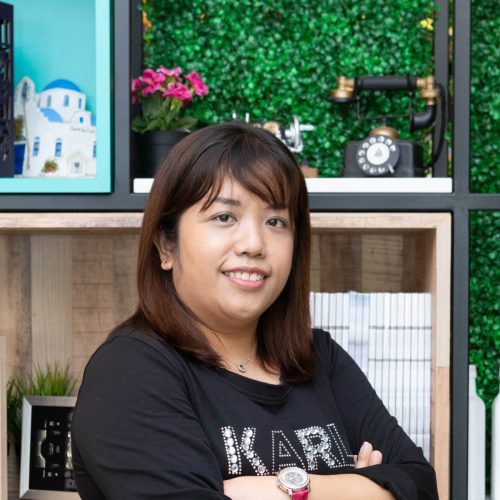 Jasmine is a Design Manager whose ultimate goal is to have happy clients that appreciate the end results. Having the final look match up to the proposed design is the fundamental key to ensuring that it is a job well done.
The design plan must be clear and show a flow that works naturally in the space and within the desired aesthetic. Being the profession in the scenario it is important to help clients see how this will manifest in reality and help make the best choices.
Essential Client's Requirement
Bold and sold - the idea is to pick an element and make it pop
There is something to be said about combining sleek, straight lines with bold accents be it a stunning shade or a unique structure.
The dark seafoam blue here catches the eye, a pop of colour one that is almost unexpected.
Creating a space that exhibits a midcentury modern aesthetic requires a certain amount of finesse. It is about beginning in boldness while keeping the overall look functional and minimalistic.
The neutrals here provide a canvas for the blue themed colour to shine. All the other colours are in service to that seafoam blue seen on the cabinets.